Porcelain Veneers vs. Dental Bonding: Comparing Cosmetic Treatments
By Randal Watson, DDS on September 30, 2018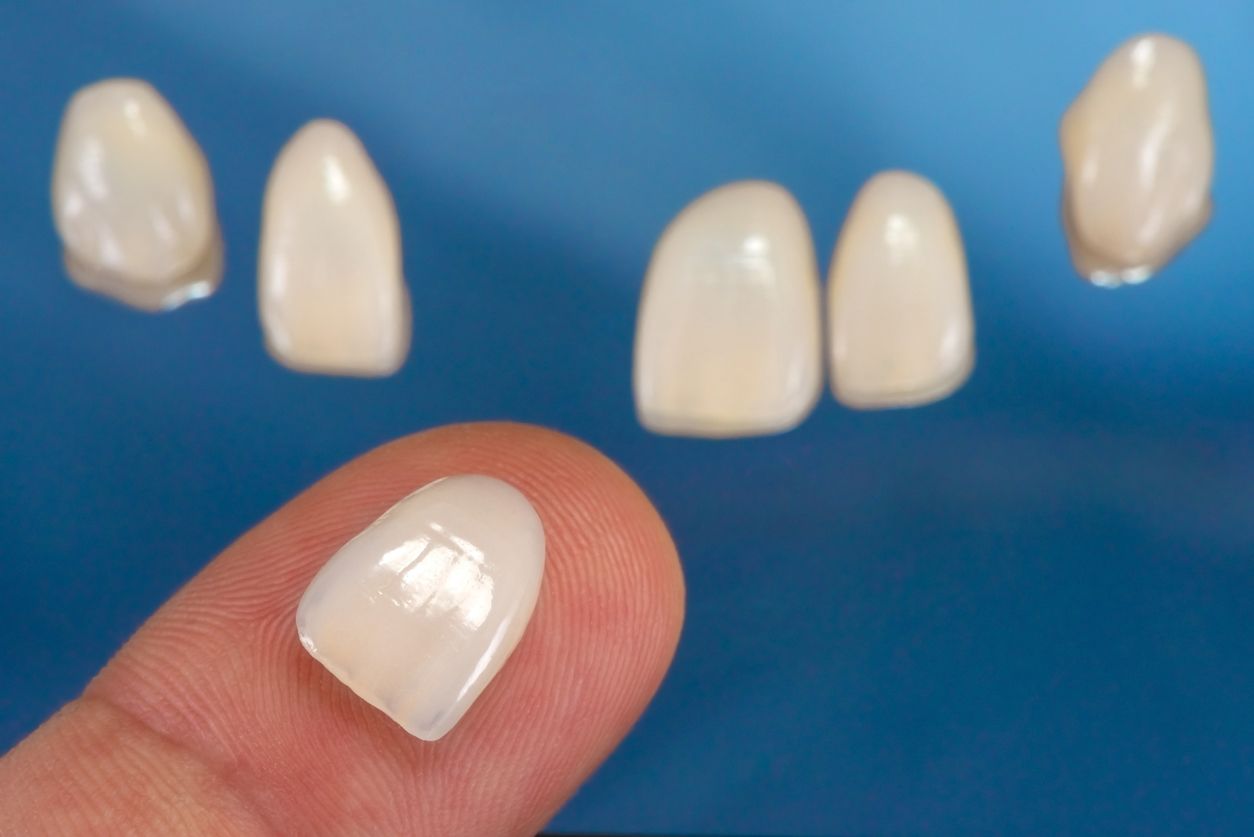 When it comes to treating aesthetic flaws, there are plenty of cosmetic dentistry options available. Two of the most popular treatments are dental bonding and porcelain veneers. Porcelain veneers are a versatile smile makeover solution, and dental bonding is an effective way to hide cosmetic problems from view. Dr. Randal Watson can use either treatment to enhance your smile.
The team at our Austin, TX practice would like to compare porcelain veneers to dental bonding to determine which may be most ideal for you.
About Porcelain Veneers
Porcelain veneers are thin shells of dental ceramic that are affixed to the fronts of the teeth. When in place, a porcelain veneer masks imperfections from view, helping a tooth look perfect and pristine. The veneer material blends in seamlessly with tooth structure since it is semi-translucent, which means they are virtual undetectable in natural or artificial light. Porcelain veneers are quite popular among patients because they are so versatile.
About Dental Bonding
Dental bonding involves the use of a tooth-colored dental resin that is painted onto the surface of a tooth. The resin is hardened and polished to blend in with the natural tooth structure. Once the bonding procedure is completed, the resin is indistinguishable from the natural tooth structure.
Good Candidates for Porcelain Veneers
Good candidates for porcelain veneers are people who suffer from cosmetic flaws affecting their smile. As we noted above, porcelain veneers are quite versatile. They can be used to treat:
Chipped teeth
Cracked teeth
Dental stains
Tooth discoloration
Tooth gaps
Crooked teeth
Misshaped teeth
Good Candidates for Dental Bonding
Dental bonding is ideal for people who have minor aesthetic flaws that affect the appearance of the teeth. The resin is durable the results can be quite good. Dental bonding can be used to treat:
Chipped teeth
Cracked teeth
Dental stains
Tooth discoloration
The Porcelain Veneers Procedure
When getting porcelain veneers, it is first important for the teeth to be prepped. This involves the removal of a small amount of tooth enamel to accommodate the veneer. An impression is taken of the prepped tooth and sent to an off-site dental lab. The lab creates a custom veneer from this impression.
Once the veneer is completed, it is sent back to the dental practice. The dentist checks the veneer one last time for fit before it is finally adhered in place.
The Dental Bonding Procedure
During a dental bonding procedure, the portion of the tooth being worked on is delicately scuffed. This slightly rough surface on the tooth helps the dental resin stay in place better. The dentist color matches the resin to the tooth and physically applies it to the tooth's surface. The resin is then polished so that it blends in with the tooth structure.
When Are Porcelain Veneers More Ideal?
Generally speaking, porcelain veneers are more ideal when a patient's cosmetic flaws cannot be treated with a less invasive procedure. They tend to be most ideal for the front teeth, and multiple veneers can be used together to achieve a total smile makeover.
When Is Dental Bonding More Ideal?
Dental bonding is generally more ideal when patients have just minor cosmetic flaws that impact their teeth. Given the nature of the dental resin, bonding is generally best for small chips and cracks that do not require restorative work, and stains that are too severe for teeth whitening.
Contact Dr. Randal Watson
For more information about porcelain veneers, dental bonding, and your many options for smile enhancement, be sure to contact an experienced cosmetic and restorative dentist. The entire dental care team is here to help. Our office in the Steiner Ranch area can be reached at (512) 266-3600. Our office near Anderson Mill can be reached at (512) 331-0001.
Related to This
Message
Our Staff
Reach out today to set up an appointment with Dr. Randal Watson and his experienced team.
"

We strive to make every experience a positive one.

" Randal Watson, DDS, PA